About
Centra's culture has been built on a foundation of teamwork, technology and innovation. Through this foundation, it is building a sustainable, competitive organization.
Centra's high-performance work culture is focused on continuously improving the way it does business.
Centra's Continuous Improvement Tool Kit engages employees at all levels in a structured improvement journey.
Centra's Mission as a company incorporates a view there must be a Win, Win, Win, (Shareholders, Employees, Business Partners) - each is dependent on each other.
The key to its improvement strategy is the continued investment in leading-edge manufacturing and IT technologies.
Centra is committed to continuously developing its infrastructure of skill sets and capital equipment in order to support its customers ever-changing manufacturing environment.
Mission Statement Why We Exist
Our Shareholders
Our Employees and their Families
Our Business Partners
Core Values What We Believe In
Be passionate about being the best at what we do.
Take pride in our successes; knowledge from our failures.
Develop excellence in our people through knowledge, commitment and leadership.
Reward excellence, counsel mediocrity and rid ourselves of negativity.
Always be customer-focused.
Conduct ourselves with integrity and fairness.
Vision What We Want to Be
A great company to work with
A great company to work for
A formidable competitor
A company that consistently grows value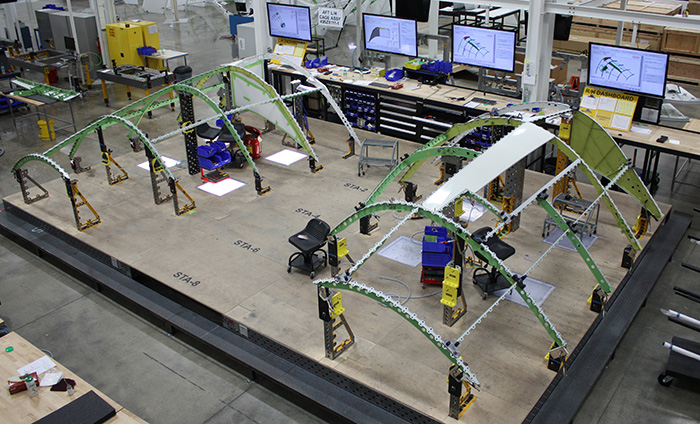 Capabilities
High Speed Machining
(33,000 RPM)
3, 4, & 5-axis high speed machining of complex aluminum structures up to 13 ft (4m)
3, 4, & 5-axis machining of stainless steel grades, titanium grades, nickel-based alloys and machining at 50+ Rc - up to 80 in. (2m)
Large Tool Change Capacity
Assembly of Major Aircraft Sub-Structures
Metallic Assembly Core Competencies:
Typical assemblies include multiple machined details, bearings, bushings, sheet metal components and miscellaneous hardware
Takt driven, moving line assembly systems
Monolithic and complex multi-component assemblies
Adaptability to a wide range of components and production rates
Assembly mechanic ownership for product quality
Structural Assembly Core Competencies:
Robotic Nutplate Installation
Robotic Teflon Application
Large Floor Based Jig Assembly
In-House Qualification of Final Acceptance Jigs (FAJ)
Precise Part-to-Part Fit Requirements
Assembly Mechanic Ownership for Product Quality
Engineering:
Digital Model Based Certification
Electronic Manufacturing Information Systems
Services
Centra is a global leader in Integrated Aerostructures through:
Applying leading-edge machining technology.
Utilizing Lean Systems and Manufacturing technologies in the development of its Assembly Processes.
Leading in the development of information technology to simplify the complexity of its business.
Providing consistent performance in the Quality, Delivery and Cost of its services.
Being the Supplier of Choice when its customer is looking to develop or adopt a new initiative.
Level One
Aluminum Machining, Hard Metals Machining, Non-Core Systems & Items
Aluminum Machining - Up to 12 feet (3.6 M) / Hard Metals Machining - Up to 80 inches (2 M).
Complex Geometry.
Tight Tolerance.
Demands Technology.
Non-Core Systems/Items - Supply Chain Competency.
Level Two
Metallic Assemblies, Structural Assemblies "Sub-Structures"
Metallics are Key Cost Drivers.
Pulses at Program Build Rate.
Level Three
Structural Assemblies "Sub-Structures"
Complex Integration of Components.
Large floor-based jig assembly systems.
Suppliers
Centra's procurement department is responsible for all aspects relating to supply chain development.
The department is responsible for:
Developing a loyal, skilled and innovative supplier base to support its manufacturing and operational needs
Assessing supplier capabilities to determine fit and growth opportunity
Negotiating price and contract terms with suppliers
Acting as a commodity-specific point of contact for supplier inquiries, status and projects
Monitoring performance and rating of suppliers based on cost, quality, delivery & responsiveness
Ensuring a competitive and high-performing supply base
What Does Centra Buy?
Centra buys services and materials to support production and operational needs.
Subcontract machining services (metallic and non-metallic materials)
Composite, sheet metal, formed and non-metallic components and hardware
Raw material
Component surface treatments
Capital equipment
Factory supplies and tooling
Miscellaneous operational support, products and services
What Does Centra Look For in a Supplier?
Cost, quality and schedule performance
Commitment to continuous improvement and integration of technology
Willingness and flexibility to grow with its business
Commitment to customer service and the ability to provide innovative solutions
Long-term partnership opportunities
Supplier Quality Documents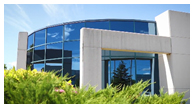 Address:
24 Cherry Blossom Road
Cambridge, ON N3H 4R7
Phone:  (519) 650-2828