About
PCC Aerostructures Suzhou is a world class machining, processing, and assembly center which started as a greenfield facility in December of 2004. Hitting the ground running, they delivered their first product in February of 2005.
At that time, many US-based suppliers were struggling to stay alive and found the need to develop unique strategies to cope with shifting market conditions. Thinking globally helped PCC Aerostructures to continue to hire locally. Lower costs of making some parts overseas allowed PCC Aerostructures to win new work, some of which could be done in the US.
PCC Aerostructures has an established supply chain in China and is strategically aligned with Tier I companies in the region to promote current and future growth.  Suzhou has been a driving force in creating a strong reputation for reliable, low-cost, high quality aerospace parts. The strength of the site comes from its leadership, talented workforce, and dedication to people development.
In response to ongoing success and the need for increased capacity, Suzhou doubled in size mid-2012 to 157,580 square feet to meet our customer's needs. The site continues to provide outstanding products and customer service.
Precision Castparts Corp. acquired Primus International in August, 2011.  Primus Suzhou became a manufacturing site under the PCC Aerostructures Division.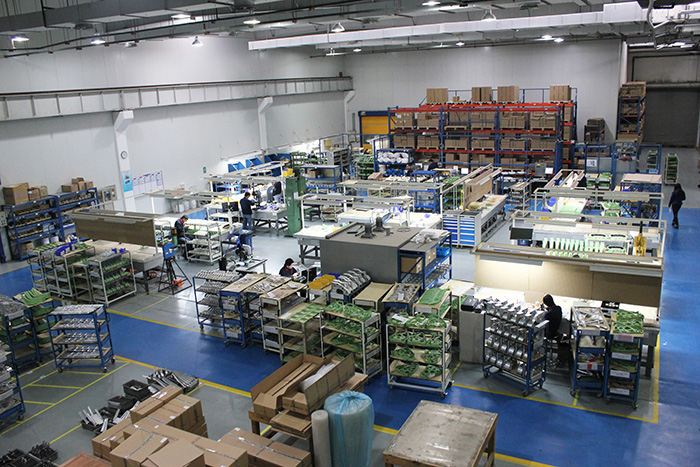 Capabilities
High Speed Machining (33,000 RPM)
3 & 4-Axis Medium/Complex Aluminum - 80 x 40 x 30 in (2,032 x 1,016 x 762 mm)
3 & 4-Axis Medium/Complex Hard Metal - 39 x 33 x 30 in (990 x 838 x 762 mm)
5-Axis Medium/Complex Aluminum - 59 x 43 x 53 in (1498 x 1092 x1346 mm)
Bench, Mechanical, and Structural Assemblies
Full Processing Capabilities
Nadcap Critical and Non-Critical Processes
Airbus Germany Process Specifications (80-T)
Airbus UK Process Specification (ABP)
Boeing Document D1-4426 Processor Approval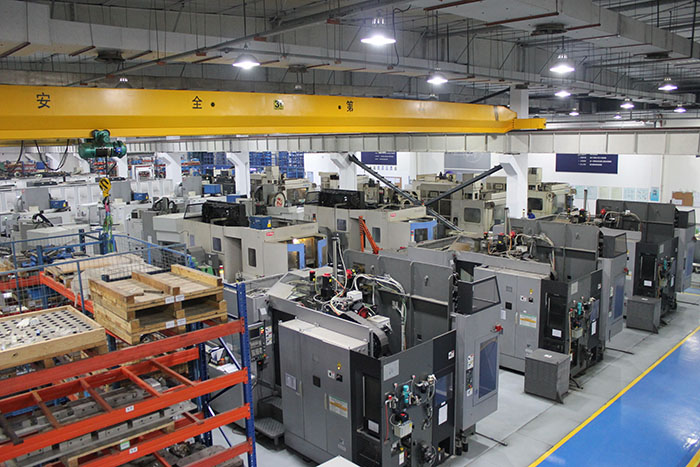 Suzhou Machining Center
Products
Window Frames
Stop Ribs, Inter Ribs, & Leading Edge Ribs
Forward Entry Door Beam Assemblies
Overwing Exit Door Frame Assemblies
Rudder Override Assemblies
Out Lever Assemblies
Gearbox Support
Rod Ends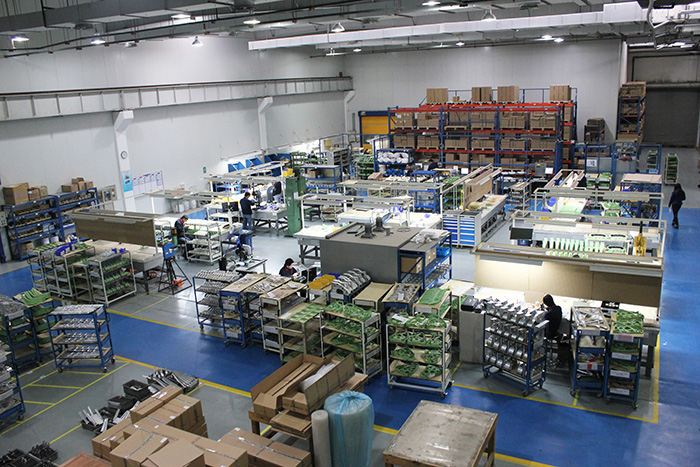 Suzhou Metal Finishing Approvals
| Process | Sub-Processes | Customer | Specs |
| --- | --- | --- | --- |
| Anodizing | Boric Acid - Sulfuric Acid Anodizing Class 1 | Boeing | BAC 5632 |
| Anodizing | Boric Acid - Sulfuric Acid Anodizing Class 5 | Boeing | BAC 5632 |
| Anodizing | Chromic Acid Anodizing - Class 1 and 3 | Boeing | BAC 5019 |
| Anodizing | Chromic Acid Anodizing of Alum. - Type I | Boeing | MIL-A-8625 |
| Heat Treat | Heat Treat of Corrosion Resistant Steel | Boeing | BAC 5619 |
| Miscellaneous | Boeing approved QMS | Boeing | Quality System |
| Non-Destructive Testing | Liquid Penetrant Inspection | Boeing | BSS 7039 |
| Non-Destructive Testing | Magnetic Particle Inspection | Boeing | BAC 5424 |
| Non-Destructive Testing | Magnetic Particle Inspection | Boeing | BSS 7040 |
| Non-Destructive Testing | NDI Personnel Certification Level 3 Magnetic | Boeing | NAS 410 |
| Non-Destructive Testing | NDI Personnel Certification Level 3 Penetrant | Boeing | NAS 410 |
| Non-Destructive Testing | Penetrant Inspection | Boeing | BAC 5423 |
| Non-Destructive Testing | Process Solution Control | Boeing | Chem. Testing |
| Non-Destructive Testing | Salt Spray Testing | Boeing | ASTM-B-117 |
| Non-Destructive Testing | Standard Test Methods for Rockwell Hardness of Metallic Materials | Boeing | ASTM E18 |
| Painting & Coatings | Chemical Conversion Coating on Aluminum | Boeing | MIL-C-5541 |
| Painting & Coatings | Chemical Conversion Coatings for Aluminum | Boeing | BAC 5719 |
| Painting & Coatings | Chemical Conversion Coatings on Aluminum Alloys | Boeing | MIL-DTL-5541 |
| Pretreatment | Cleaning - Descaling of Titanium - Method II Only | Boeing | BAC 5753 |
| Shot Peening | Shot Peening | Boeing | BAC 5730 |
Supplier Quality Documents
Address:
200 Suhong Road
Suzhou Industrial Park
Jiangsu, China 215021
Phone: 86512-62555-600